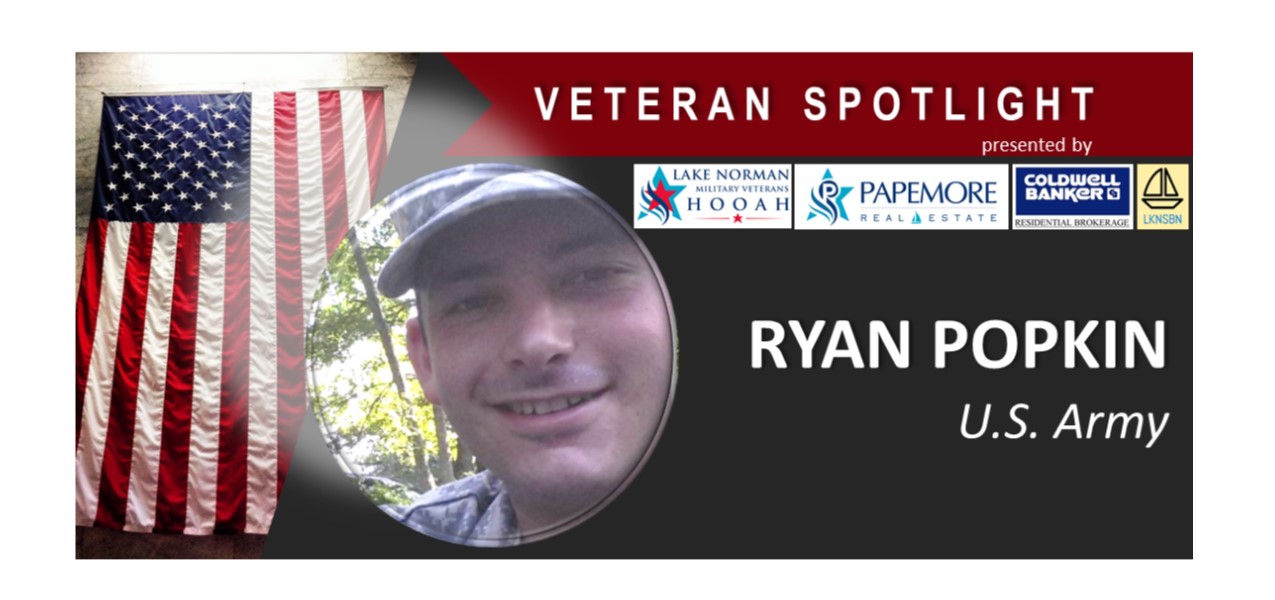 "Standby…Fire!" That's a phrase that Ryan Popkin heard many times as he honorably served four years in the United States Army as a 13B, Cannon Crewmember. In this critical position, he supported infantry and tank units during combat by operating cannons known as howitzerswhich are a heavy artillery machine with a single-barrel firing capability. Think you know the definition of loud? Consider this comparison, a NASCAR race car at full throttle measures approximately 130 decibels (dB) while a howitzer cannon can exceed levels 180 dB!
Now, as the Founder/CEO of Lake Norman's award-winning pest control service, At Ease Pest Solutions, he is consistently earning 5-star ratings! From an early age, Ryan adopted a strong work ethic shaped by his childhood and refined by his time in the Army. He shares, "I was an orphan placed in foster care at an early age, went on to excel as an athlete at Mooresville High School, and joined the Army to escape poverty." After separating from the Army, he worked long hours holding multiple jobs by scrubbing mold in the moisture remediation business. With his entrepreneurial spirit, he started At Ease Pest Solutions and continues to see explosive growth as his company is now serving 72 cities in two states! What he enjoys most about this business is "it's something new everyday and I like work that benefits others."
In talking with Ryan, you'll quickly learn that he's humble, perseverant, and continuously drawn to give back to those in-need throughout this community. "One of the most rewarding points of my career was donating my services to remediate a very active termite infestation at a 16,000 square foot warehouse crawlspace foundation for Purple Heart Homes." Ryan also routinely gives back to other veteran-based non-profit organizations, volunteers at the Mooresville Soup Kitchen and organizes events to benefit members of his church.
For downtime, Ryan enjoys spending time with his family in the backyard around a bonfire. "I love the LKN area–it's home and a great place to raise my family."
Ryan Popkin
(704) 761-9697
VIKING BATTERY
AT EASE PEST SOLUTIONS (VETERAN OWNED)
AT EASE PEST SOLUTIONS EARNED THE 2017 HOMEADVISOR AWARD
SPC POPKIN AND SON