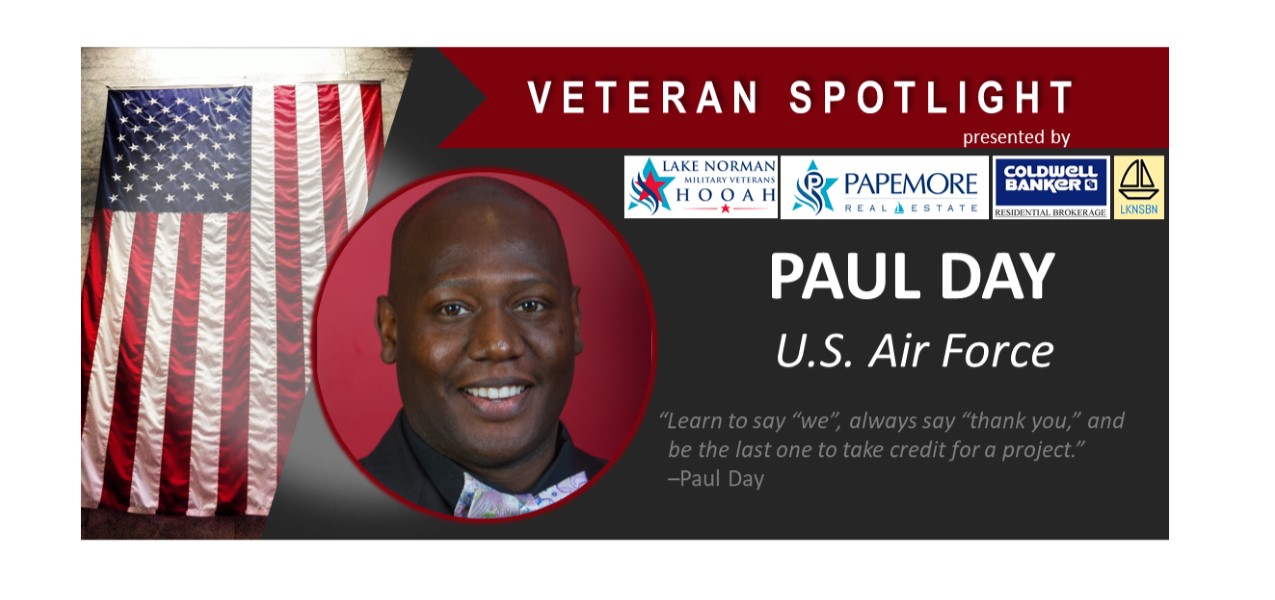 Paul Day (Staff Sergeant) proudly served four years in the United States Air Force at Strategic Air Command located at Offutt Air Force Base, Nebraska. As a Military Intelligence Analyst, Paul was responsible for collecting and analyzing data from a wide variety of sources and provide guidance and direction to assist commanders in their decisions in both peacetime and wartime scenarios.
We asked Paul to tell us his single most memorable moment in the USAF, but he had so much fun that he listed several events that left an impact on his service including:
Met a General that was "a real" astronaut!
Took a flight aboard the plan of the Secretary of Defense,
Witnessed a space ship landing with pictures to prove it (really, Paul?!),
Met a General that held the record for the longest space walk in history for a military woman,
Met George W. Bush and his wife; and, most solemnly,
Stood proudly on the flight line awaiting fallen soldiers casket and having the honor to salute it.
Now, as the Founder of Corportek, Paul creates supply chain transparency enabling the customer to verify the authenticity of the product and the process. "We have a blockchain process that makes Corportek stand out from those other technology companies and we help businesses to leverage blockchain technology through the supply chain while increasing their profit margins." Basically, Paul's a really smart guy that can help your business!
When Paul isn't working, he enjoys hitting the gym, exploring the local breweries, appreciating a fine cigar, and consistently volunteers at least 12 hours per week with local non-profit organizations. "I realize it's not all about me and, through less, I can give more."
Paul Day
Founder/Owner, Corportek
(315) 373-7872