The following was written by Carrie Causey for The Herald Weekly on November 8, 2017. (Find original article here.)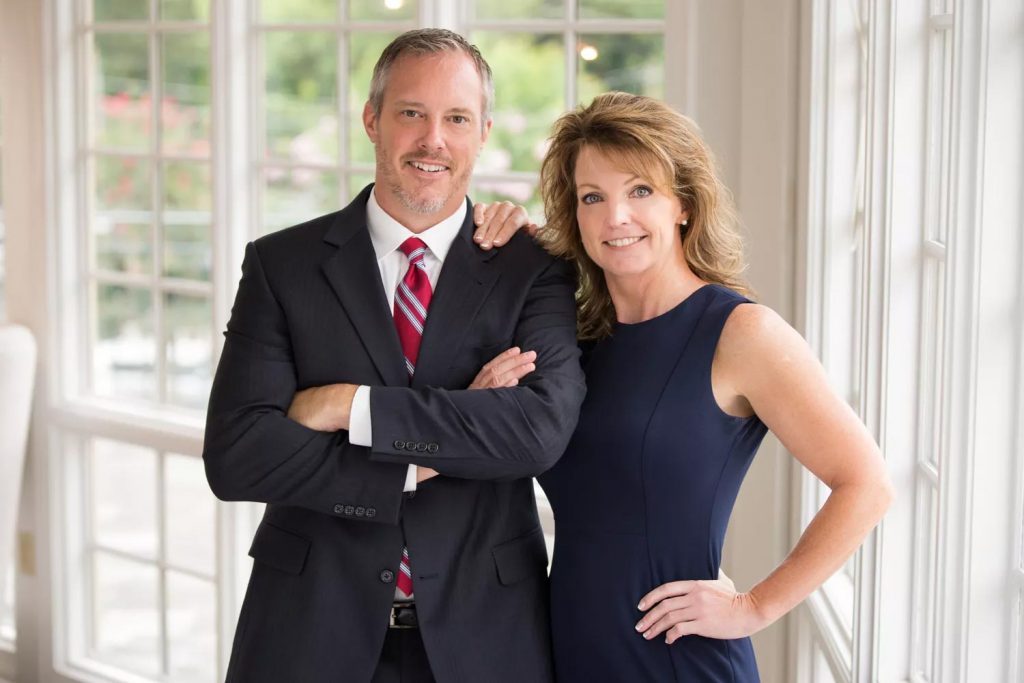 Military Life Changed Couple's Lives for the Better
HUNTERSVILLE – Dana Pape knows the defining moment that truly drove home why she wanted to be a career veteran in the U.S. Air Force.
It was during combat survival school, and she'd been training for what it was like to be captured by the enemy through a series of realistic simulations.
She was lost in a remote forest in Washington then captured and locked in a chamber "like a vertical coffin." Sounds of babies crying and music blared. When she was let out, she had a cloth bag over her head that was then used in a chokehold and to throw her against the wall while she repeated her country, name, rank and service number as she had been trained to do during interrogation.
She regained consciousness on the ground. The American flag waved and "Proud to be an American" played.
"In no way, shape or form am I comparing myself to a real POW," she said. "But that was the moment when I thought 'I get it. I know what it means to serve.' It was a life-changing moment."
Pape served in the military for more than 20 years before retiring.
She and her husband, Chris, found their forever home 10 months ago in Huntersville. As she adjusts back into civilian life, Dana said she has found her place whether it's working as a real estate agent with her husband, attending every festival they can or meeting weekly at Richard's Coffee Shop in Mooresville. To kick off Veterans Day celebrations, she participated in the flag processional in Mooresville Nov. 6.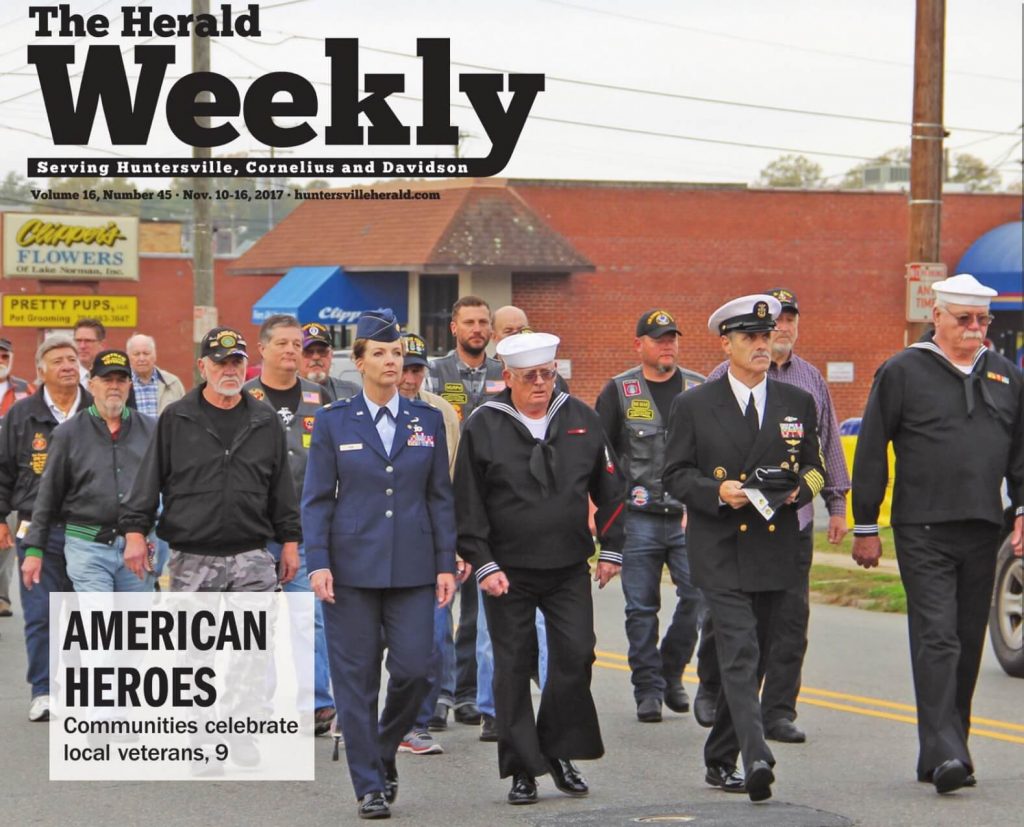 "It's so meaningful," Dana said of all of the events planned for the area. "It's pretty special how the Lake Norman community honors veterans."
This life is different from the one they left behind.
Dana enlisted in the military during college, looking for structure.
She was an aerospace physiologist instructor, training thousands of pilots how to combat effects of flight.
Although her job sometimes had her handling difficult situations, she said being a female in the military doesn't have the stigma that is sometimes portrayed.
"I never felt any limitation," she said. "My leadership encouraged me."
She was the first female in her unit to complete the survival training schools, including water survival and combat survival, plus earned her "jump wings" by completing Free Fall Parachutist School.
She later earned her Bachelor of Science degree in health and exercise science. While she couldn't go into that field with the Air Force initially, she went where she was needed as a management analyst and human resources officer. She then earned her MBA, held leadership positions and served as the sexual harassment/assault response and prevention officer during her time in Kuwait.
Even with her deployments, being named Officer of the Year and other experiences, Dana said one of her favorite opportunities took place in South Carolina in 2011.
"I had the rewarding opportunity to teach ROTC," she said. "There are young kids out there who get it. They have that patriotism and the desire to do something larger than yourself."
Another good experience for her was her deployment to Djibouti, where she worked with men and women from all of the Armed Forces.
It was from there that she watched one of her husband's achievements.
Chris had won Telly Awards for his video production work but struggled to continue his climb up the corporate ladder, having to start over every time they moved.
During one of those difficult times finding work in a new place, he created MachoSpouse.com, a website aimed to help husbands with military wives to offer support, camaraderie and advice.
"There are organizations online that are female-oriented created by women for women, but male spouses go through the same things about self-worth and contributing to the family," he said. "But men process it differently."
He interviewed other male military spouses through road trips across the country, feeling a weight lifted as he was able to talk to those who understood. He also interviewed professionals for tips that wound up helping entire families.
The initiative earned him national recognition. Thousands of miles away from her station in Africa with spotty internet access, Dana watched as Chris received the 2014 Military Spouse of the Year award for the U.S. Air Force.
His site is still live, and a Facebook group of more than 300 men still exists.
Even with the need to grow and change their relationship based on circumstances, Chris said he wouldn't have changed their experiences together.
"I had no idea what it meant to have a military wife. I just thought 'A woman in a uniform – hot'." he said. "All I know is I would do it again."