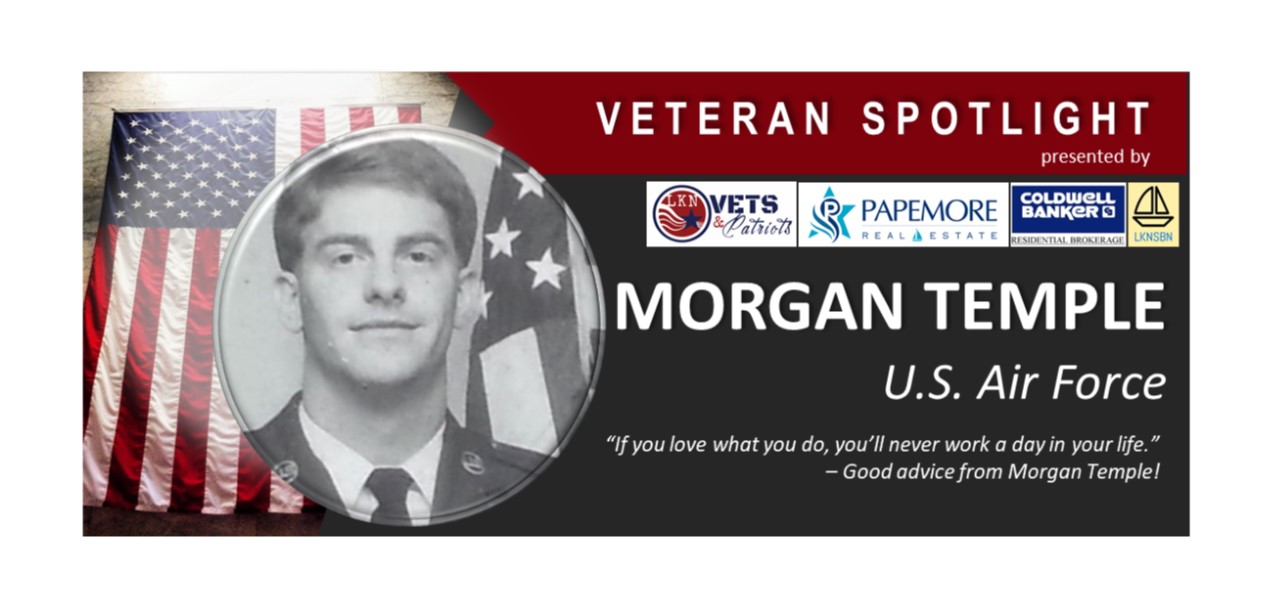 TEMPLE AIMS HIGH!
Staff Sergeant Morgan Temple proudly served in the U.S. Air Force for six years at Mather Air Force Base, California. While Active Duty, he was a Fuel Specialist and then transitioned to the Reserves as a Heavy Equipment Operator. Morgan set himself apart from his peers as he was promoted to "Senior Airman Below-the-Zone!" This competitive early promotion program is restricted to exceptional Airmen who stand out from their peers and perform duties at a level above their current rank. He was also recognized with the prestigious John Levitow Award, the highest award presented at Airman Leadership School to the student demonstrating the most outstanding leadership and scholastic qualities. Morgan continues to serve others but now as Business Banker at First Citizens Bank. "My goal is to continue to stay focused on client needs and be willing to look more closely at helping out clients when other banks are not willing to make that effort.mple Aims High!"
Random, Fun Facts!
Throughout his lifetime, Morgan played pick-up basketball with Al Wood, James, Worthy, Michael Jordan, JR Reid, Scott Williams, Rick Fox, and Kevin Madden, among other Tar Heel basketball players. And, he is married to a third generation former Navy officer!
As a father and a huge Tar Heel fan, Morgan especially enjoys watching his 14-year old son play basketball! When he's not on the court, you'll find him on the lake or dining at one of his favorite restaurants, 131 Main.
Contact Morgan Temple at: [email protected]
(704) 701-3296