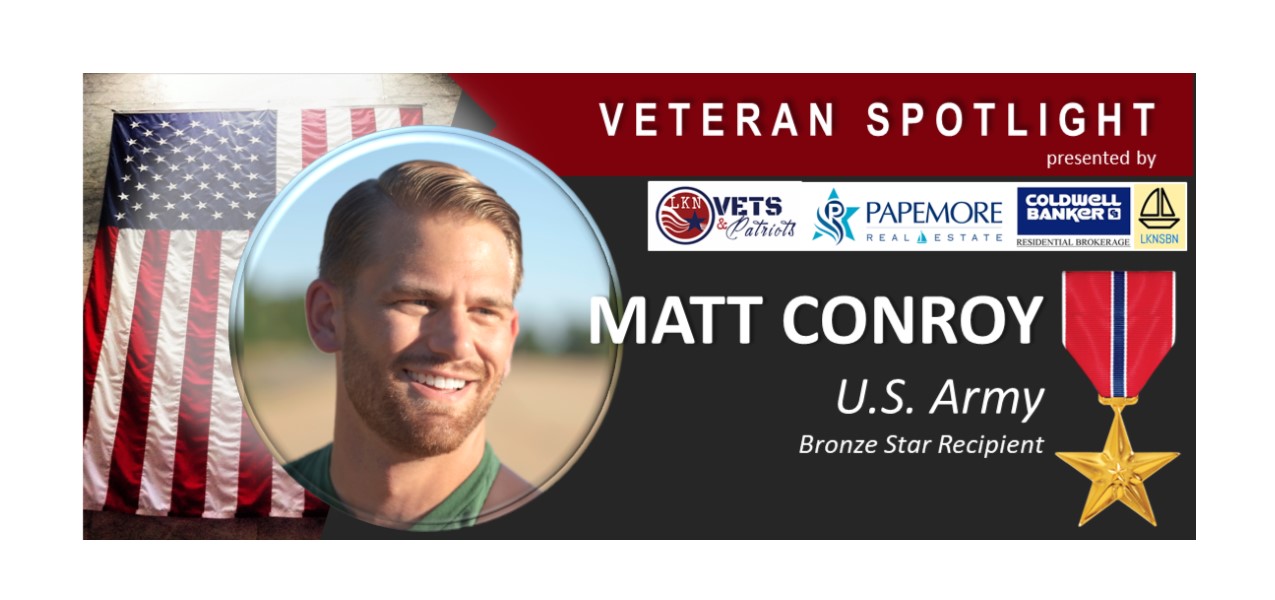 For Those About To Rock, We Salute You!
Matt Conroy is a rockstar—seriously! As Captain Matt Conroy, he was surrounded by rockets, cannons and missile fire as a Field Artillery Officer in the United States Army. Throughout his five-year military career, he led his fellow soldiers as an expert in tactics, techniques and procedures for the employment of fire support, he deployed to Afghanistan and he served as a Corps-Level Intelligence Staff Advisor for the Afghan National Army where he earned a Bronze Star. And, as if that wasn't enough, his most memorable military moment was jumping out of airplanes into 4-feet of Alaskan snow with the Northern Lights shining overhead!
Taking a 180-Degree Turn
In his early years, Matt recognized that a traditional career path wasn't for him. "I wanted to create my own legacy, so I started FirePoint Entertainment with the intent of being a standard record label that produces, promotes, and distributes the music of active duty and veteran musicians. Since getting into the industry, I'm realizing now that my real passion lies in developing and coaching other independent active duty and veteran artists on avoiding financial and career mistakes (that I've already done myself!). After a number of years, I hope to have enough capital to be an actual record label."
Thoughts on Lake Norman
Matt is really enjoying exploring the LKN community and remarks, "it's got a small-town vibe, but it's so close to a vibrant and lively urban center with SO much to do!" As a born and raised western New Yorker, he is especially fond of Taste of Buffalo stating, "it's always great to have a little slice of home from LKN's best pizzeria!"
With an infectious smile and a guiding attitude of "you only have one life," Matt is definitely making an impact in the community and the country music industry. Matt recently released his first album "Ever Higher" which can be found wherever music is sold and streamed. Give it a listen!
Contact Matt Conroy at: [email protected]
(585) 739-8390