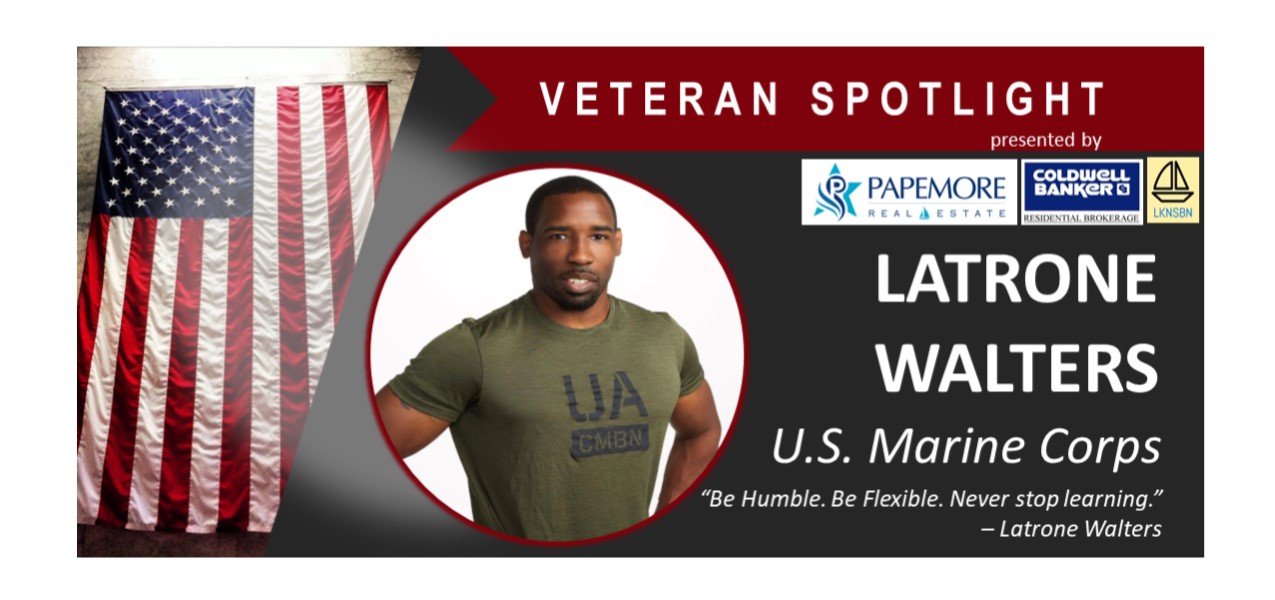 Latrone Walters, originally from Troutman, NC, proudly served four years on the Legal Administration team in the Marine Corps Recruit Depot at Parris Island, SC where he processed new recruits. Some of his most memorable moments include team training exercises where he honed skills in leadership, self-defense, military tactics, and firearms training (including automatic weapons and grenade launchers).
Now, as Owner/Team Leader of The Mind Resource AND the Fitness Director and Head Trainer at CoreFit 24/7 in Cornelius, NC Latrone continues to exemplify what you'd expect from a U.S. Marine—a true warrior spirit with a high standard of both physical and mental fitness.
The Mind Resource is a small start-up business where Latrone draws upon his experience as an Expert-Rated Personal Trainer and as a representative of a major supplement company to guide others to perform at their highest capacity using a "mind-body" approach. When asked why he loves his job, "Simple. I love helping individuals, as well as teams, win and perform at their highest capacity. Working with teams throughout life taught me that winning is greatest when shared with your network."
As for Latrone's typical day, he's up at 0400 (yes, 4:00AM), reads for about 30 minutes, enjoys a workout, brainstorms with his team, and trains and inspires individuals/teamsthroughout the day. "I enjoy meeting with all my wonderful clients from all walks of life. That is what I look forward to. Meeting with great people to get stronger, better, and ready for action."
When he's not training others, you might spot Latrone in the Birkdale area sipping on tea or heading to the mountains where he enjoys camping and hiking.