BRIAN PYSZ
---
Owner, TemperaturePro Carolinas - Lake Norman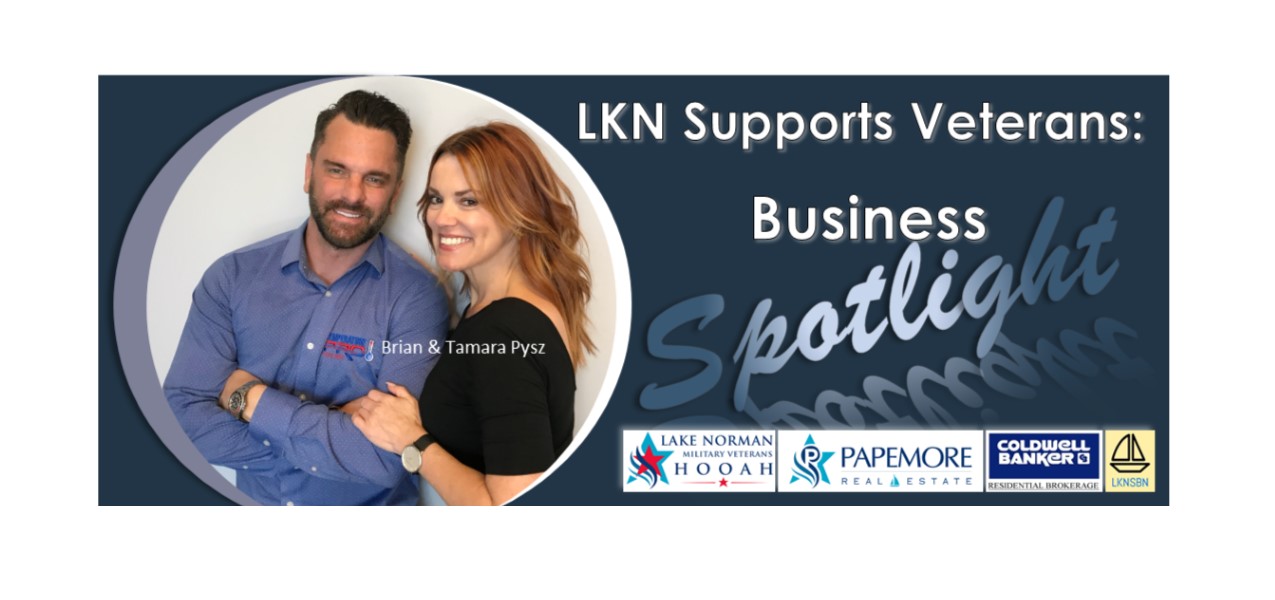 Brian Pysz, Owner of TemperaturePro Carolinas - Lake Norman, and his team provide residential and commercial heating and cooling, gas line installation and indoor air quality. In early 2017, we met Brian at a local event. What initially drew our attention to Brian was his really cool camouflage shoes! Within minutes of talking with him, it's evident he loves this community, is proud of his grandfather's service, strongly supports veterans and wants to give back.
"I enjoy the opportunity to use my skill sets and create relationships that will continue for years and in most cases down through generations."
Their mission - "To provide high quality work that guides clients to make great buying choices while impacting the community and creating a name that ensures trust." When asked what advice he has for customers, Brian says "heating and air conditioning system is one of the most important purchases you make for your home. From choosing a system, making the purchase and most definitely the install--it should be a seamless process. You should always look for signs of success before you allow anyone to be involved in such a big commitment." Brian also shared one final interesting fact with us noting, "2020 will bring many changes to the heating and cooling industry as R-22 Freon is phased out and becomes unavailable."
We asked Brian to share his Most Embarrassing Moment: "The time I left my iPad, computer, & bag at a customer's home. Later, they sent a picture holding the bag and said they would sell it back to me for the cost of what they just spent on a system!"
Brian currently offers these special discounts and programs to military veterans:
-Every third Thursday 20% off service and maintenance.
-Donating $100.00 to Welcome Home Veterans at Richards Coffee Shop for every system installation now through March 1st, 2019.
Bryan Pysz, (704) 323-8756
Lake Norman
131 Overhill Drive Suite 110
Mooresville, NC 28117