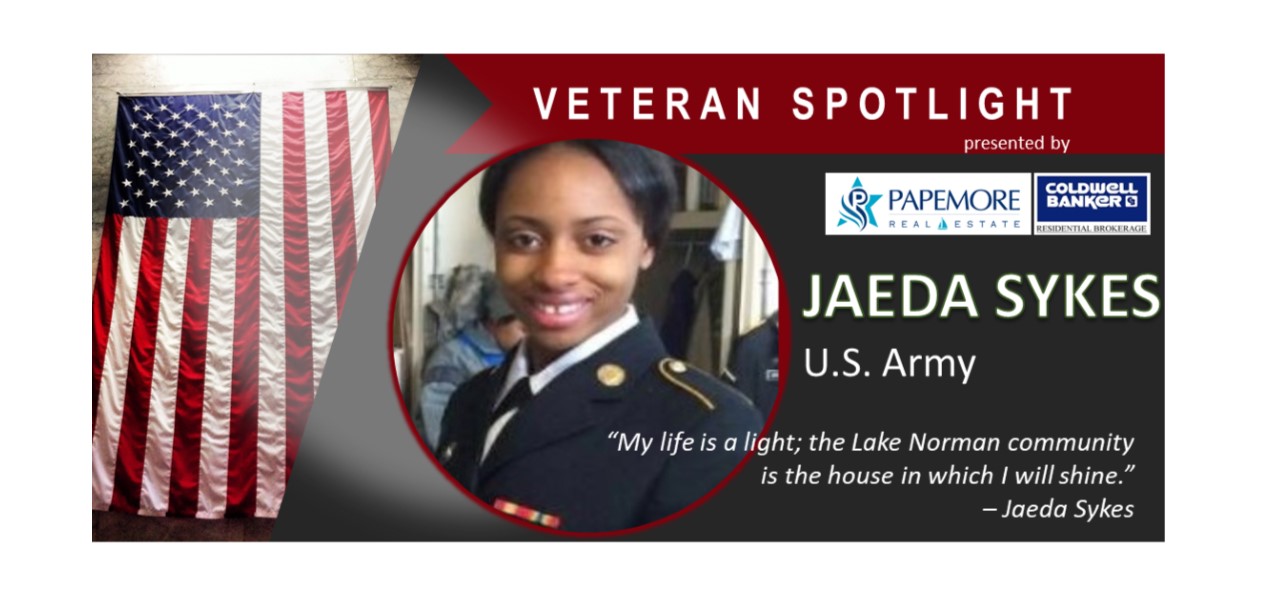 Jaeda Sykes is a up-and-coming leader serving both her community and her country.
She is a Human Resource Specialist currently serving with the NC Army Reserve. Some of her most memorable military moments include the opportunity to travel and explore the east coast as she is responsible for inspecting other Reserve units to ensure compliance with Army and DoD standards. She also fondly recalls building an separable bond with her basic training "battle buddies" and doing a lot of push-ups together!
As the founder/CEO of Sykes S.T.E.P.S Inc. (Setting The Example & Promoting Success), Jaeda is passionate about equipping today's youth with basic life skills to better enable their transition into adulthood. Through a combination of life skill courses, career services, college tours, and more–Jaeda lays out clear, actionable steps for teens and young adults to take full control of their lives.
When asked why she loves the Lake Norman community, "it's one of very few places that has ever felt like home–even in the midst of such rapid growth and development we still manage to manifest a small-town feel." In her free time, you might find Jaeda sitting by the lake in Jetton Park–possibly enjoying ice cream! And she'll tell you, "I love what I do! I get to serve my community, fulfill my calling, foster relationships with people of different age groups, ethnicities, and walks of life; I love what I do because it adds value to the quality of my life!"
Phone: (980) 875-0482
Website: http://www.sykessteps.com/
E-mail: [email protected]
FB Page: https://www.facebook.com/SykesSteps/