DR.'S LANDRUS & CEPEDA LEWIS, Growing Tree Chiropractic
[et_pb_section fb_built="1″ fullwidth="on" _builder_version="3.0.47″][et_pb_fullwidth_header title="Dr. Landrus & Dr. Cepeda Lewis" subhead="Owners, Growing Tree Chiropractic" _builder_version="3.18.2″ background_color="#043672″][/et_pb_fullwidth_header][/et_pb_section][et_pb_section fb_built="1″ _builder_version="3.18.2″ custom_margin="-9px||"][et_pb_row custom_padding="0|0px|35px|0px|false|false" custom_margin="-67px||" _builder_version="3.18.2″][et_pb_column type="3_5″ _builder_version="3.0.47″ parallax="off" parallax_method="on"][et_pb_image src="https://assets.thesparksite.com/uploads/sites/132/2019/01/banner-growing-tree-chiropractic.jpg" _builder_version="3.18.2″ custom_margin="-1px||-29px"][/et_pb_image][et_pb_text _builder_version="3.18.2″ inline_fonts="Arial"]
The Focus of Growing Tree Chiropractic
Chiropractors Dr. Landrus Lewis and Dr. Cepeda Lewis are a husband-and-wife team and owners of Growing Tree Chiropractic.  They focus on improving the quality of life for the community by restoring function and health through neurologically based, principled chiropractic services.  Above all, this well-respected and energetic team is making a lasting impact in the community with their genuine approach to uplift others.
Their Vision
"Our vision is to see people in this world live a life full of purpose and hope.  We want them to love themselves and one another as God intended, and to have a life filled with laughter and joy.  In other words, we want to see people live a life free from sickness and disease so they not only uplift themselves, but also uplift other people in the process."
What Sets Them Apart?
Both doctors are certified in the Webster's Technique (pelvic balance of pregnant women).  They offer services for the prenatal, pediatric and adult population.
From the moment you meet Landrus and Cepeda, you feel welcomed and at ease.  They shared one of their proudest moments of practice about a visit from a mother and her 3-year old son. "The mother said we were the first doctors she ever felt truly cared about her.  That made us feel special because she had been to many doctors in the past.  We care about everyone that steps into our office and want them to feel loved and like they are a part of our family."
The Lewis' are actively involved throughout Lake Norman.  "We absolutely love the community aspect and the relationships we build!"  As "regulars" of the Lake Norman Small Business Network and are always the first to volunteer and/or sponsor veteran-related events. "We believe veterans provide such an amazing service to our country. We want to thank them and bless them for the sacrifices they made and continue to make."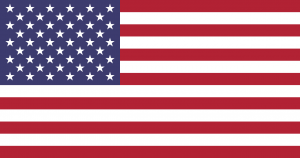 Growing Tree Proudly Offers Military Discount
Growing Tree Chiropractic proudly offers a 20% discount to active military, veterans and first responders.  Additionally, they are authorized by the U.S. Department of Veterans Affairs (VA) to provide chiropractic services to all eligible veterans through the VA Fee-Basis Program.
Growing Tree Chiropractic
516-C, River Hwy, Mooresville NC
(980) 689-1893
Website:  www.growingtreechiro.com
Email:  [email protected]
[/et_pb_text][et_pb_gallery gallery_ids="2480,2481,2482,2488,2491″ posts_number="5″ _builder_version="3.18.2″ custom_margin="-64px||"][/et_pb_gallery][/et_pb_column][et_pb_column type="2_5″ _builder_version="3.0.47″ parallax="off" parallax_method="on"][et_pb_sidebar area="sidebar-1″ _builder_version="3.17.1″][/et_pb_sidebar][/et_pb_column][/et_pb_row][/et_pb_section]