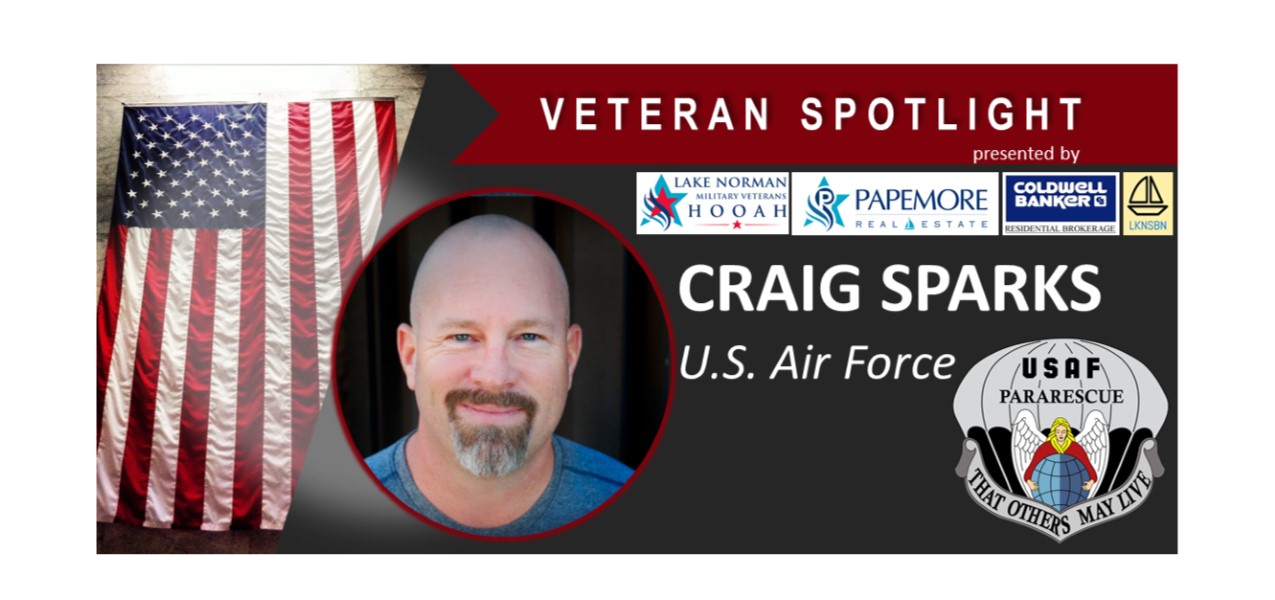 Craig Sparks proudly served nine years in the United States Air ForceSpecial Operations as a Pararescue (PJ) Specialist and Combat Arms Weapons Instructor. Pararescuemen are among the most highly trained rescue specialists in the U.S. military as their two-year training program attrition rates traditionally exceed 75 percent. Craig exemplified the warrior mindset and successfully completed courses in high altitude parachuting, combat medicine, underwater egress, combat diving, combat survival, and paramedic training. With a career field motto of, "That Others May Live," he performed multiple humanitarian and rescue missions around the world including Alaska, Nevada, Afghanistan, Iraq, and Korea.
Now, as Owner/Managing Partner of Lake Norman's premier fencing company, Expansive Fencing and Fabrication, LLC, Craig is enjoying the "lake life!" "Lake life is awesome. My family and I left everything we had behind in Utah to come out here and help run this family business. I love the beautiful scenery, friendly people, and the opportunities we have."
"There is a freedom of being able to work for yourself. I love working outdoors and creating meaningful relationships. The best part is looking at the completed project with pride knowing this is something we created."
Whether it's a custom fence or custom gate, pet kennel or ornamental handrail, they have an onsite fabrication shop and a team with specialized skills and certifications to tailor projects to meet your needs. Stop by their showroom to see their materials in Denver, NC and get a free consultation to discuss how they will distinguish your fence and enhance the look of your home!
Craig Sparks Owner/Managing Partner, Expansive Fence & Fabrication (704) 966-1770